Windows VPN support available in Load Tester 5.4
If you've ever used Load Tester on a machine with Windows VPN configurations, it may have seemed strange that Load Tester would become unable to record while the VPN was connected. Disconnecting the VPN would allow Load Tester to record normally. Fortunately, this is improved in Load Tester 5.4, so recording & playback work as expected while a VPN is connected.
To understand how this improvement works, let's take a look first at why VPNs need special configuration.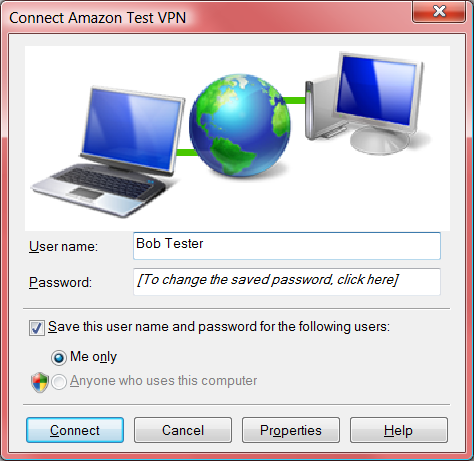 When you Connect to your VPN, the VPN connection is established, giving you access to the remote network. However, separate from the VPN Properties, Windows maintains Internet Connection properties associated to a specific account. You can access the per-connection properties by selecting Start -> Control Panel -> Internet Options, then select the "Connections" tab.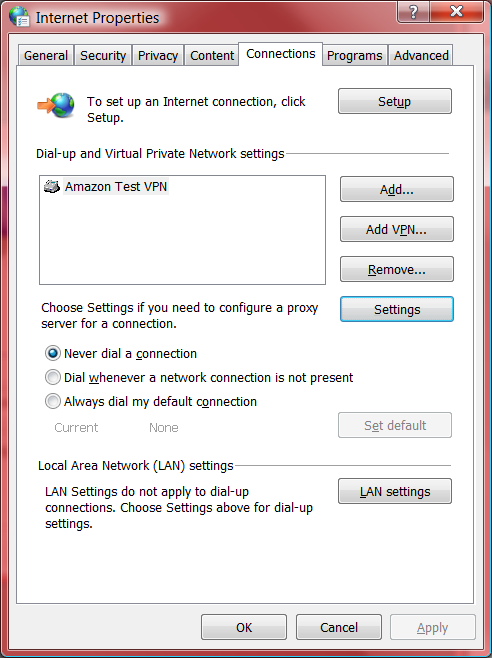 Next, select "Settings"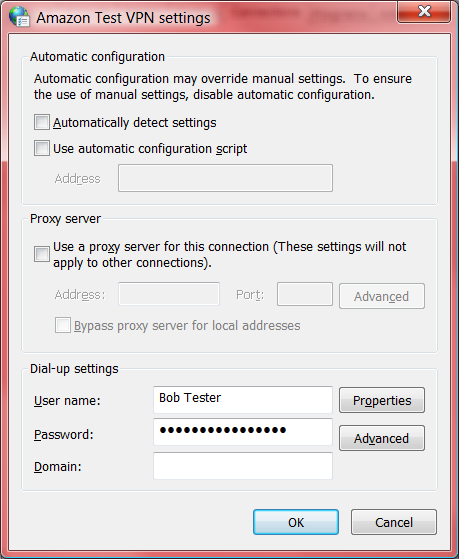 Notice that the VPN connection has it's own proxy server configuration, independent from the normal configuration used while no VPN is connected. In order for Load Tester to record your browser, Load Tester will temporarily assign itself as a proxy server, which allows it to record the traffic between your browser and webserver. However, while a VPN connection is active, the default proxy server is ignored, posing a significant problem for legacy versions of Load Tester.
Enter Load Tester 5.4. When you record a testcase in Load Tester 5.4, you should notice that the browser appears ready for recording, regardless of whether or not you are connected to the VPN (whether or not you can actually connect to your server with or without the VPN is, of course, specific to your environment). Load Tester 5.4 will automatically detect any VPN connections, and configure them to use the temporary proxy during recording, without requiring any special configuration.
Exploring a little deeper into Load Tester 5.4, we can see that this new release now automatically detects Windows VPNs, and lists their detected proxy configuration on the Proxies configuration page.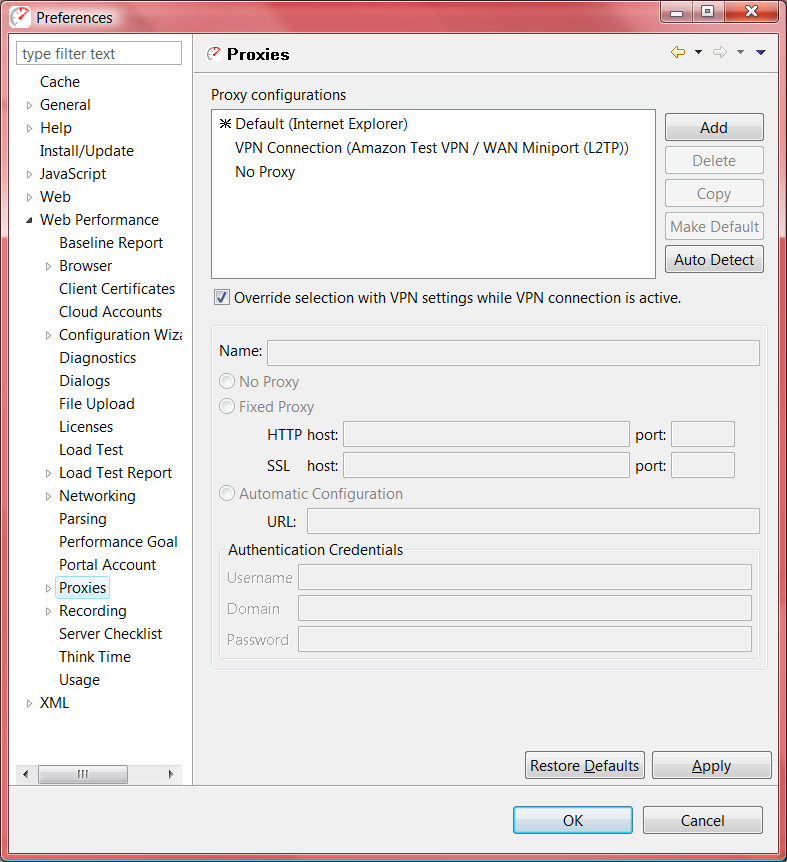 If your VPN does make use of a remote proxy, this allows Load Tester to detect that proxy, and pass its own traffic through to that proxy as needed. Additionally, a new option is available: "Override selection with VPN settings while VPN is active". This allows Load Tester to detect when your VPN is connected, and automatically use the VPN proxy, and seamlessly switch back to the default proxy configuration once the VPN is disconnected.
We hope these enhancements will make the newest version of Load Tester an easy and smooth experience for VPN users, alleviating the headaches that were previously involved. If your have any questions or concerns however, our friendly support team is always happy to answer them!
Happy Testing!