Tips for Successfully Testing from the Cloud
With Load Tester 4, we've made it easy to harness Amazon's power for Load Engines quickly and inexpensively. Once you've familiarized yourself with the basics, here are a few rules of thumb:
1. Get to know the Amazon EC2 Console . The console will quickly tell you what instances you have running – and subsequently what you are getting billed for.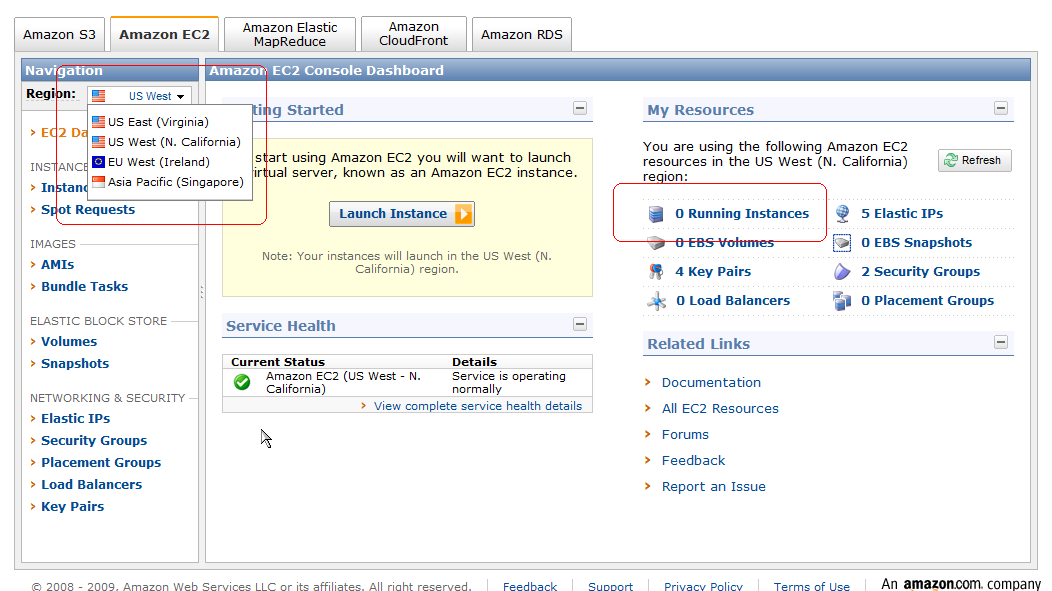 Note that the console shows you only data for a selected region, so you should check each region separately. Load Tester will automatically prompt you after a test and before shutting down Load Tester if you have running engines in the cloud. Load Tester 4.1 adds a new feature to automatically shut down idle cloud instances, by default, so that engines do not rack up unexpected charges while not in use. However, the console is still a good reference to check if everything has been shut down.
2. If your local workstation does not have a reliable connection to the internet, or uses the same connection as the servers being tested, installing a copy of Load Tester on a Windows cloud instance may be a good decision. Load Tester can continue to conduct and run a Load Test in the cloud without interruption (and automatically wind the test down on schedule), even if the local connection encounters intermittent trouble.
3. If you are considering running Load Tester itself from the cloud, be sure to record and debug your testcases locally, before attempting to move them to a remote cloud machine. Remote Windows instances are typically configured with default security settings for a server instance, resulting in a configuration of Internet Explorer which is atypical of those used by normal users. This can lead to recordings which do not model normal user cases. However, Load Tester will have no problem replaying a test stored in a WPT file that was created by a more conventional browser installation.
We hope that this helps users with continued testing. As always, our friendly support staff is willing to answer any questions you may have. Happy Testing!
-Frank
Engineer at Web Performance