Improved analysis with the Step Duration Producer plugin
Find failing steps
The Step Duration Producer plugin is part of the Measurements extension for MuseIDE. Its primary function is to report the duration of each completed step. Starting with the 0.3 release, it can add status metadata to each measurement indicating the completion status of the step – success, failure or error.
To enable, turn on the Add Step Status parameter in the plugin configuration.
With the status available, analysis or visualization tools such as Chronograf can identify which steps are failing in your test. This chart shows that a verify step failed 5 times: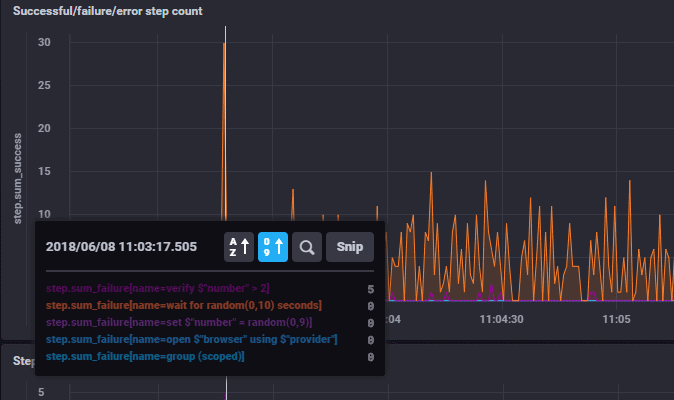 Which steps are running?
Want to know which tests are running which steps? Turn on the running steps parameter in the plugin configuration. With this feature enabled, each time measurements are collected from the plugin, 2 more measurements will be added for each measured step – the running count and the running_duration.
The running count is the count of how many of that step is currently executing. This chart shows 26 tests are loading the homepage at one point in the load test.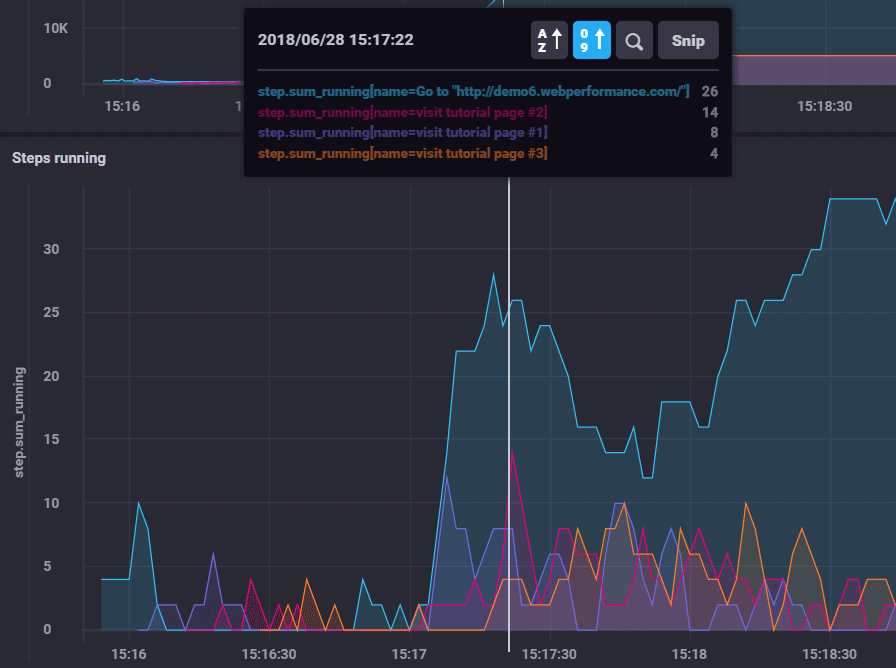 The running_duration is the sum of how long each of the running steps have been running. While that can be useful on its own, it is more useful when divided by the running count – this tells you how long, on average, each of the running steps have been in progress. This chart shows that tests that are waiting for step visit tutorial page #3 have been waiting, on average, 9.75 seconds for the page to finish loading.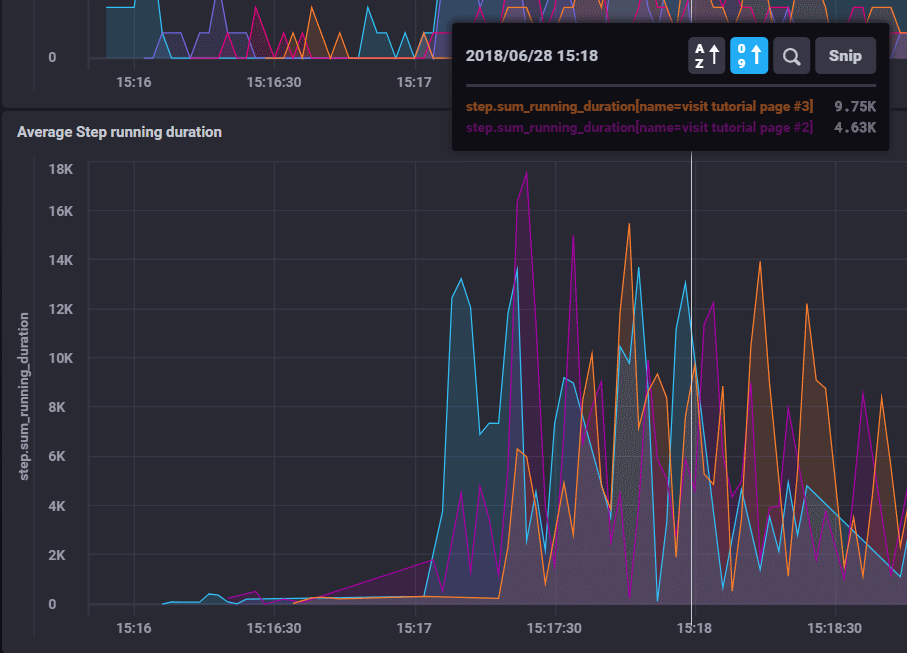 Analyze step duration by test
When the Add Test Id parameter is enabled, the plugin will add the test id to each measurement. This allows analysis tools to filter on the test id to help identify steps that are slower. Or, perhaps, steps that are slower in one test than another.