Analyze measurements by hostname
The Periodic Measurement Collector plugin, part of the Measurements extension for MuseIDE, now has the ability to add the hostname to each measurement it collects. This will allow analysis tools to analyze performance based on the source of the measurement. In the context of load testing, this would allow identification of regions that are experiencing slower page load times.
Here is an example of the durations of a homepage under load, identified by source hostname: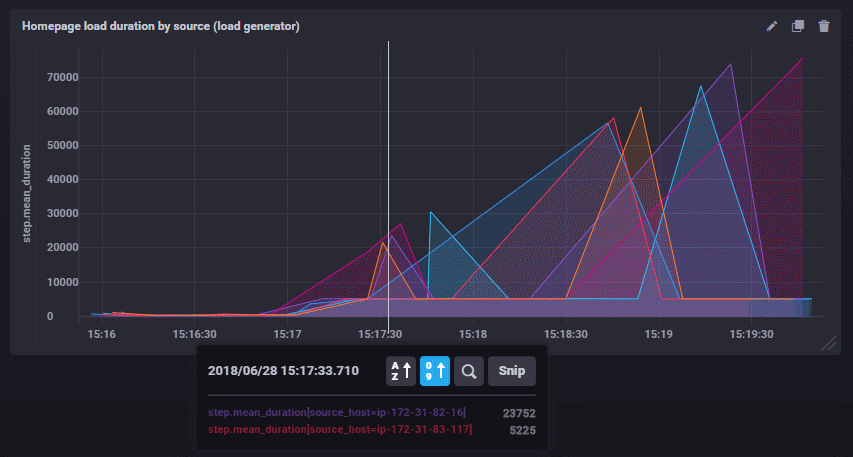 To enable this feature, turn on the Add source hostname parameter in the plugin configuration. Note that it applies to all measurements collected by the plugin.
This feature is available in the 0.3 release of the Measurements plugin.