Support added for cloud engines in 5 more Amazon AWS EC2 regions
Load Tester now has support for the 4 newest AWS regions: Ohio, Sao Paulo, Frankfurt, Seoul and Mumbai.
Starting with the 6.6.14774 release, you will now be able to generate load from these regions using our built-in cloud engine support. You'll need an AWS account, of course.
Unfortunately, not all of the new regions support the instance sizes that Load Tester supports:
Mumbai is missing m3.medium and c3.large
Sao Paulo is missing  m3.medium and c3.large
Ohio is missing m3.medium and t2.micro
Unfortunately, m3.medium is the size used by default in Load Tester, when starting cloud engines manually or automatically. So some care is required when using either of these two regions. When adding engines manually, select one of the available sizes: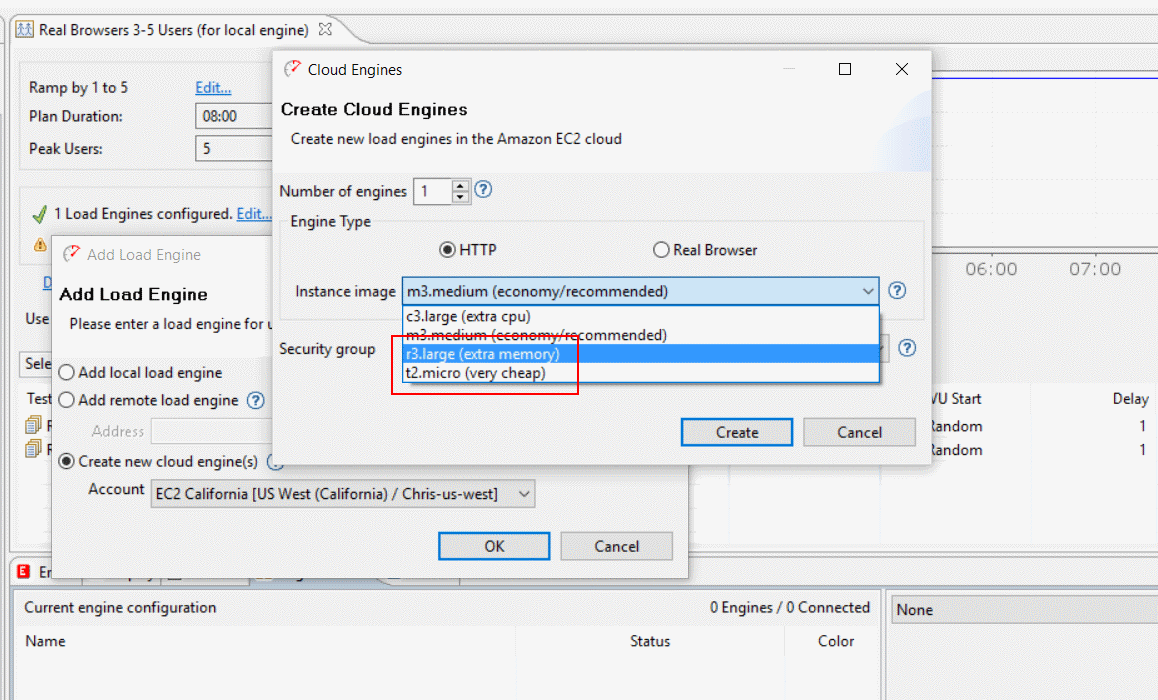 When using the automatic start feature, you may still specify a specific number of engines in these regions, but you will need to start those engines manually before starting the test. When they are ready, you may proceed, allowing Load Tester to automatically start the other engines.
As always, please contact our support with any questions.
Chris