Easily find an element with locator suggestions
Accurately and reliably locating the right element to interact with is one of the biggest challenges with real-browser testing, both in our products (QA Tester and Load Tester) as well as when coding tests to the Selenium/WebDriver APIs. Our upcoming 6.4 release provides suggestions for a variety of locators that may be a suitable replacement for the locator that was chosen during the testcase recording. If you are accustomed to using SeleniumIDE, you find that our implementation operates provides a familiar experience.
To access these suggestions, look for the light bulb icon next to the locator edit field. To try one of those suggestions, simply select it from the list.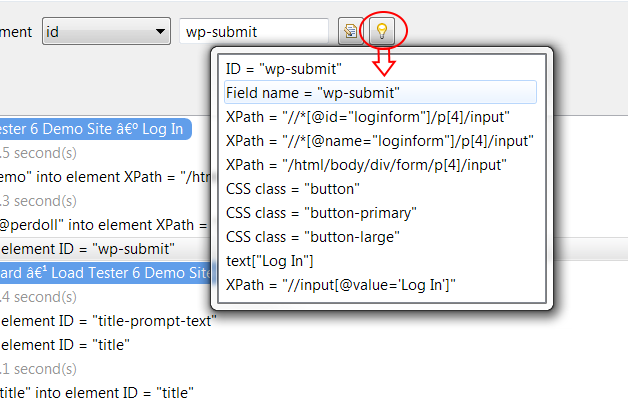 Locator suggestions will be included in the 6.4 release. Look for it in early October!